The Ghost Brothers are back in Savannah for Halloween featuring a meet & greet, gallery reading, paranormal investigations, and more!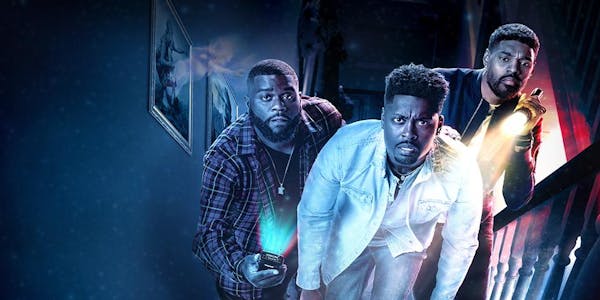 Join The Ghost Brothers Dalen, Juwan, and Marcus for a fun filled Halloween Weekend in Savannah, GA!
Friday Night (10/28)
6:00pm - 8:00pm
Meet & Greet with the Ghost Brothers at Moon River Brewing . Come hangout with your favorite ghosting hunting trio in the famous haunted brewery . Food and beverages will be served. Photo opportunities will be available and Straight Ghosting merchandise will be on sale.
11:00pm - 1:00am
The Friday night Paranormal Investigation of Moon River Brewing (324 E. State St., Savannah, GA) will begin at 11pm. Wear your Halloween costumes, bring your cameras, recorders, EMF meters, or just bring yourself and open your mind for an evening of fun! Tickets will be limited
Saturday (10/29)
1pm-3pm
Enjoy an epic Gallery Reading with the legendary Cindy Kaza ! Cindy Kaza is a psychic medium who had her first memorable encounter with a spirit when she was just 10 years old. She dismissed this chilling experience as just a dream until her early 20s, when she realized she was continually having psychically spiritual experiences. Since this "awakening," Kaza has been searching for the truth about her gifts and testing the limits of her multifaceted abilities, including "automatic writing," in which she allows the dead to communicate directly through her via free-form writing. Kaza has trained at England's renowned Arthur Findlay School of Intuitive Sciences and now travels across America providing people startling evidence and messages from the dead.
The gallery reading will take place at the FAIRFIELD INN & SUITES (135 Martin Luther King Jr Blvd, Savannah, GA ).
4:00pm - 5:00pm
Enjoy an Escape Room experience with the Ghost Brothers along with ESCAPE SAVANNAH (905 Abercorn St, Savannah, GA). Match your wits and skills against their clues, riddles, and puzzles within 60 minutes!
10:30pm - 1:00am
The Saturday night Paranormal Investigation of THE DAVENPORT HOUSE (324 E. State St., Savannah, GA) will begin at 11pm. Wear your Halloween costumes, bring your cameras, recorders, EMF meters, or just bring yourself and open your mind for an evening of fun! Tickets will be limited
Share With Friends